Membership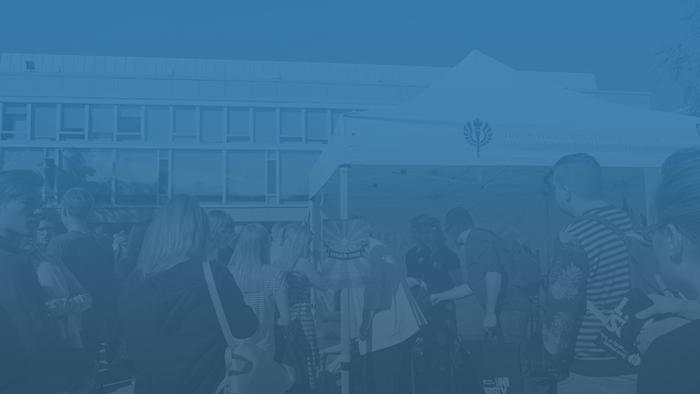 How to join the Student Union?
► Exchange Students: The membership is voluntary but highly recommended. You will get the invoice from the International Office after university registration. 
► Degree Students (including double-degree students): The membership fee is mandatory. You will get information about the membership fee during the summer via e-mail.
Please note that we do not send you a confirmation e-mail after receiving your payment. If you have used the correct account number your payment will eventually arrive on our bank account. However, it is always a good idea to have the student union membership fee receipt with you until your student card has arrived.
First steps:
Please see the University's website for First Days in Turku
If you have any questions concerning the Student Union, please contact tyy-internationalspecialist@utu.fi We are here for you! Please note that we are usually on holiday in July, but we will get back to you as soon as we can.
After paying the membership fee and arriving in Finland you can order the student card at Frank-website. In case you order a plastic student card, make sure you make the notification of change of address to the post office when you are in Finland.
You will get the University's user account from IT Services and e-mail after registration. If you are unable to arrive in Finland before the orientation, you will be instructed on how to get the IT account remotely. 
We recommend you to join our mailing list for international students as soon as possible. Through the list, the Student Union keeps you up to date on current issues that concern students, informs you about the goings-on in the Student Union and in Finland in general. We also distribute information about, for example, the starting package, job offers or internships, Centre for Language and Communication studies and sports opportunities. Since most other mailing lists operate in Finnish, this is the best list to get information that is relevant to students in English. To join the list, click here.
Also, the ESN Uni Turku (Erasmus Student Network) mailing list is a great way to stay up to date on free-time activities, parties, trips etc. Join the ESN Uni Turku mailing list here
Remember to like our Facebook pages TYY and TYY International Wing
Enjoy your stay and Welcome to Turku!
Upon your arrival, TYY will provide you with some useful material that you will hopefully find useful during your stay here in Turku.
Student Union Membership for Post-Graduate Sudents
TYY membership is voluntary for post-graduate students. By joining the Student Union post-graduate students will get access to some benefits and discounts. You can get the membership fee payment information from the Student Center Disco (disco@utu.fi).